Au bout de mes rêves
06 October 2023 → 14 january 2024 — Tripostal, Lille
The Vanhaerents Art Collection is one of the largest private collections of contemporary art in Belgium.
Displayed on the three floors of the Tripostal, the exhibition Au bout de mes rêves features a selection of largescale and eclectic artwork, rigorously curated by lille3000 and the Vanhaerents family.
Meant to be strong, committed but also full of light and wonders, the exhibition is named after a successful song of Jean-Jacques Goldman that came out in 1982 : J'irais au bout de mes rêves (I will follow my dreams).
"To follow your dream means taking the risk that it won't happen. It's scary to follow your dreams to the end, but it's also a way of ensuring that you won't have any regrets."

Walter Vanhaerents
Where there are dreams, there is hope for a change, a new beginning. This exhibition is the dream come true of a collection created with passion by the Vanhaerents family for 50 years.
Curators : Caroline David & Walter Vanhaerents
Artists shown : Derrick Adams, AES+F, David Altmejd, Boafo Amoako, Chiho Aoshima, Ali Banisadr, Matthew Barney,dominic Chambers, Matthew Day Jackson, Kendell Geers, Mark Handforth, Jeppe Hein, David Hockney, Marguerite Humeau, Jitish Kallat, Titus Kaphar, Friedrich Kunath, Otis Kwame Kye Quaicoe, Joy Labinjo, Mariko Mori, Takashi Murakami, Mr, Ivan Navarro, Bruce Nauman, Laure Prouvost, Ugo Rondinone, Daniel Richter, Tom Sachs, Tomás Saraceno, Markus Schinwald, Yinka Shonibare, Vaughn Spann, Shetty Sudarshan, Emmanuel Taku, Bill Viola, Kehinde Wiley.
---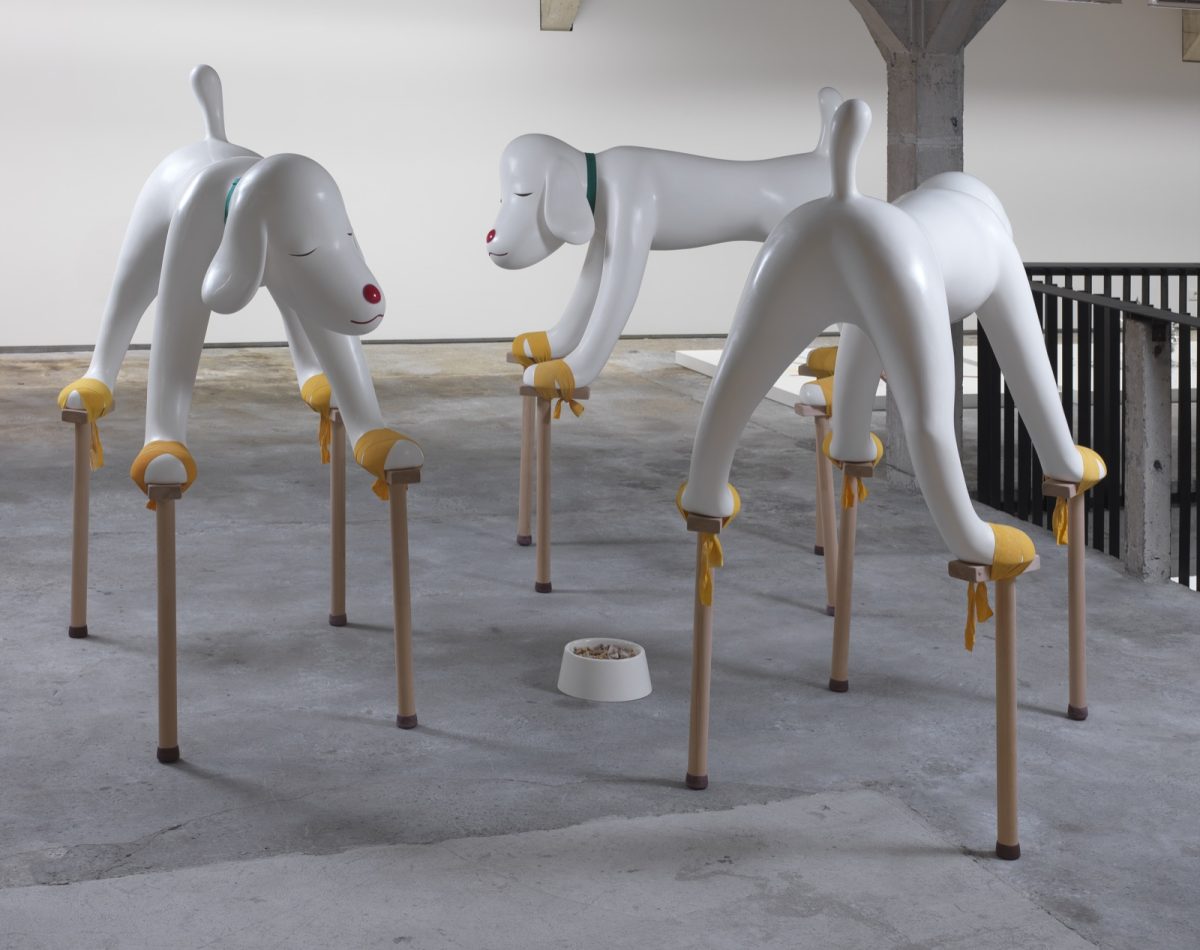 ---
Vanhaerents Art Collection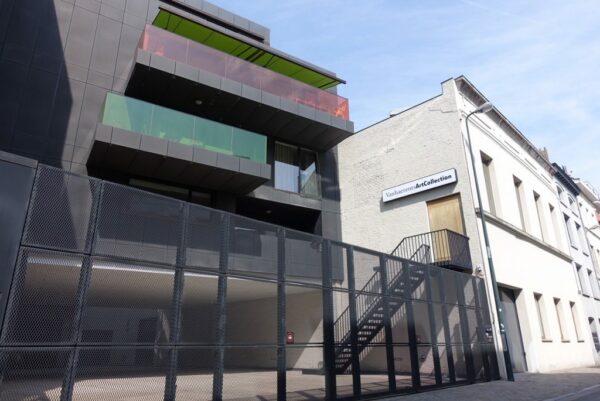 The Vanhaerents Art Collection is a unique private collection of contemporary art, brought together by Walter Vanhaerents and his children, Els and Joost.
The origins of the Vanhaerents Art Collection go back to the 1970s, when the young Walter Vanhaerents began collecting his first works of art. A well-known personality in Brussels since 2007, he has renovated a building to welcome the collection, which he gladly opens to visitors.
Bringing together pieces deemed extremely fierce and radical at the time, he laid the foundation for a collection that is today among the most prestigious in the world.
The collection deeply reflects the diversity and vitality of current artistic practices. Established and emerging artists are represented in various media including painting, drawing, sculpture, installation, photography and video.
Walter Vanhaerents likes to create a link between the works he acquires over the years. He connects them in his own way, dynamic, poetic, sometimes imbued with a dark beauty, criss-crossing exhibitions, galleries, fairs, workshops.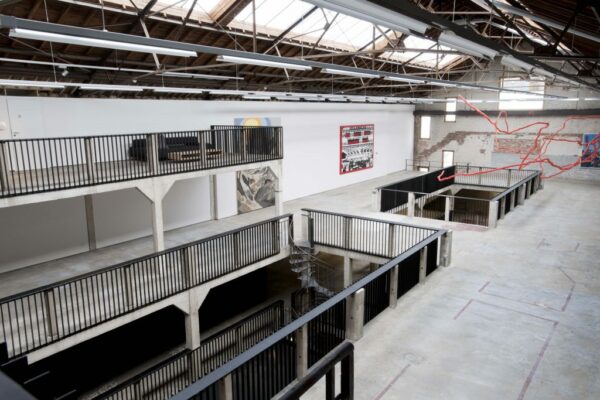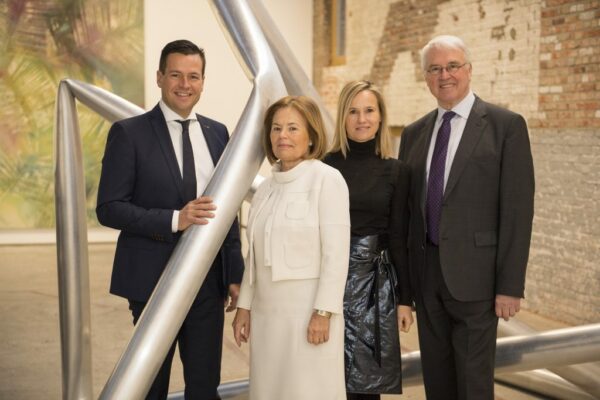 The Vanhaerents family is known for its modesty, but also for its loyalty to artists. It often results in emotional ties, follow-ups, regular exchanges on the background of real friendships with the artists.
---
Le Tripostal
On the occasion of Lille 2004, European Capital of Culture, the Tripostal, built in the 50s to sort the mail of the metropolis has become over the years a major exhibition space of contemporary creation in Lille.
Building to museum standards and a great flexibility scenography, it is also a place of art and life of 6000 m2, located in the heart of the city, between the train stations Lille Flandres and Lille Europe. Exactly one hour from the Gare du Nord in Paris and half an hour from the Gare du Midi in Brussels, it is also a place of performance and celebration, with a space for children, a shop and catering.
Lille 2004 and lille3000 organized in 20 years more than 20 exhibitions and welcomed more than a thousand artists:
Voitures du futur, Robots !, Gonflables !, Game On, Afrique(s), Droog Event in 2004
Bombaysers de Lille et Futurotextiles in 2006
Passage du temps (Collection Pinault) in 2007
Zhú Yí in 2008
Collector (CNAP) in 2009
La Route de la Soie (Saatchi Gallery) in 2010
Phantasia (Fantastic) in 2012
Happy Birthday Galerie Perrotin in 2013
Passions Secrètes (Collections privées flamandes) in 2014
Séoul vite vite, Tu dois changer ta vie (Renaissance) in 2015
Performance ! (Collections du Centre Pompidou) in 2017
Sportfoto in 2018, Eldorama (Eldorado) in 2019
Colors, etc. (Design Musuem Gent) in 2021
Les Vivants (Fondation Cartier pour l'art contemporain, Utopia) en 2022.